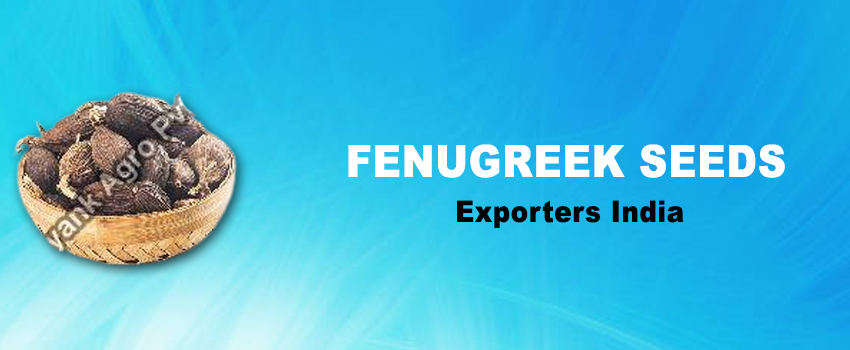 Fenugreek or methi is a plant that has pea-like white flowers and is native to Asia and Southern Europe. It is one such versatile culinary item that can be used as a herb, spice and even as a leaf vegetable. Thus, in Indian food, fenugreek is used as an all-rounder.
There are different types of fenugreek obtained from the plant which are used differently-
Fenugreek Seeds
Dried fenugreek leaves (Kasuri methi)
Fenugreek powder
Fresh fenugreek leaves
Fenugreek seeds are yellowish-brown in color, tiny, hard stone-like that come from the white flower of the fenugreek plant. These seeds have a distinct aroma and a nutty but slightly bitter taste in their raw form. They are often used as whole or in powdered form in cooking and even for cosmetic purposes. Usually, methi seeds are used in tempering for curries but they can be consumed by soaking them overnight in water. It has multiple uses that go beyond just food in modern times. The associated health benefits of fenugreek seeds make them an essential ingredient as a home remedy for some common health problems.
These incredible seeds have an extremely healthy nutritional profile by offering a great amount of fiber, vitamins, and minerals. Some of the major health benefits of consuming fenugreek seeds are as follows-
Regulates blood sugar levels: Fenugreek is popular for improving insulin function in the body and slowing down the absorption of carbohydrates. Thus, it helps in controlling blood sugar levels in people with diabetes.
Helps alleviate menstrual cramps: Consuming fenugreek seeds or drinking fenugreek tea or water helps in providing relief from menstrual cramps.
Increases breast milk production: It is a common home remedy giving lactating mothers to improve the production of milk. During nursing or breastfeeding, fenugreek seeds help in stimulating the mammary glands.
Enhances the digestive system: Taking fenugreek seeds also helps in reducing acid reflux caused by indigestion. The fenugreek fiber has similar properties as antacid medications which reduces digestive problems like gas, bloating, flatulence, and heartburn.
Promotes healthy hair: A paste made from fenugreek seeds can be applied on hair as a mask. Also, you can boil these seeds in your favorite oil and massage your scalp with this oil. This helps in preventing hair fall, thinning hair, and dandruff and adding luster and shine.
Improves sexual drive: Fenugreek seeds help in stimulating the levels of testosterone hormone that improves sexual drive and stamina in men.
Fenugreek seeds are easily available in every Indian grocery store. The growing popularity of these seeds has also encouraged people across the world to include these seeds in their diets. For ease of shopping, buy them online from Fenugreek Seeds Exporters India for all your spice requirements.
India is the largest producer of fenugreek seeds in the world and Rajasthan alone produces the majority of the share. Also, India is the leading exporter of fenugreek seeds as there is a growing demand in the global market. There is a huge potential for the exporters of fenugreek seeds due to changes in taste and preferences of the people.
Reasons to choose fenugreek seeds exporters India for your daily requirement of this wonderful spice-
They procure their spices directly from trustworthy sources who adopt only organic and modern techniques for cultivation.
They have a wide distribution network that has been continuously expanded to several industries domestically and internationally.
They are also backed by a spacious and temperature-controlled warehousing facility to store organic produce.
These warehouses are supervised by a dedicated team who ensure that the spices remain free from any kind of contamination.
They offer supreme quality fenugreek seeds at market-leading prices to the customers.
Conclusion
Thus, fenugreek seeds hold a top position in the ingredient list for Indian as well as Mediterranean cooking. Get in touch with fenugreek seeds exporters India to get the best quality spices for your kitchen.